Become a member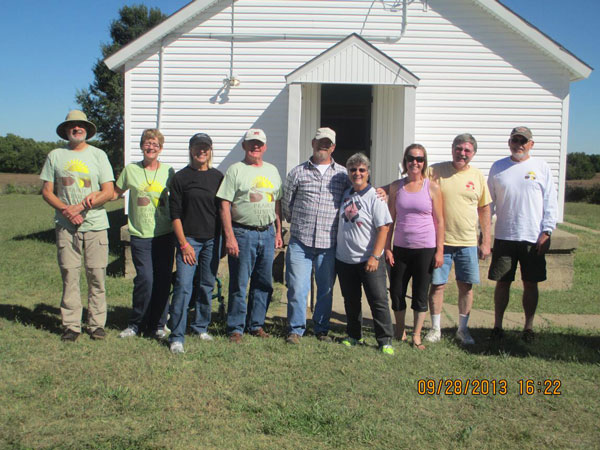 Download Membership Form (PDF)
Many times when we travel, whether for work or for pleasure, we forget the journey. We are so focused on getting to where we are going that we don't stop along the way. While it may seem simple, that's what I've always loved about trails. By their very design, trails are built for the journey, and the Prairie Sunset Trail is a prime example. From the covered bridge to the benches to the trestle bridge, every inch of the trail was created with care by volunteers like you.

This year, we are grateful for the continued partnerships and funders that make this work possible, and the passion and dedication of our volunteers…

Prairie Travelers is a volunteer run organization. Our work is far from over, and we depend on your ongoing support to meet our goals each year. Will you help make 2017 a success? Please consider joining our monthly workdays and making a year end contribution of $25 or more to continue this vital work.
What does your donation do?
Prairie Travelers is a volunteer run organization. Our work is far from over, and we depend on your ongoing support to meet our goals each year. Your donation goes toward trail maintenance and upgrades including landscaping, bridge up keep, trail signage, etc.

Will you help make 2017 a success? Please consider joining our monthly workdays and making a year end contribution of $100 or $5 per month.

Click here to donate through our secure donation form: